The Office of Research Administration, located in room 122 of the Sutherland Building, acts as a liaison for faculty and staff with the Office of Sponsored Programs at University Park.   Our Research Administrator, Eva Klein, manages the research office.   Eva is here to assist you with your research, creative and scholarly endeavors. 
The office produces a yearly monograph, a compilation of faculty work from the past year.  They host a research advisory group, comprised of faculty involved in research, which meets each semester.   The office also hosts grant and research seminars, workshops and participates in regional grant writing events.   

Please also review our blog, Research Creative and Scholarly Activities, which highlights faculty research.
Research Advisory Group
Friederike Baer, Ph.D., Assistant Professor of History
William Cromar, M.F.A., Lecturer in Art    
Qiang Duan, Ph.D., Assistant Professor of IST
Kathleen Fadigan, Ph.D., Assistant Professor of Education
Steven McMillan, Ph.D., Associate Professor of Business

Lydia Kokolskyj, Director of Development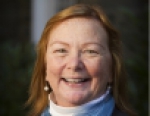 The Office of Research Administration is led by Dr. Norah Shultz, Associate Dean for Academic Affairs and Professor of Sociology  
nus19@psu.edu 
215-881-7877