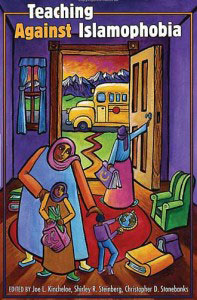 Teaching Against Islamophobia
Jehanzeb Dar '11 infuses the principles of the Penn State Abington No Place for Hate designation into every aspect of his life. The growth of Islamophobia, prejudice against or irrational fear of Islam or Muslims, was a recurring theme in his work as a student at Abington. As vice president of the Muslim Student Association, he emphasized education about discrimination, and he was a student speaker at an event examining Islamophobia.
His research, "Holy Islamophobia, Batman! Demonization of Muslims and Arabs in Mainstream American Comic Books," was published in 2010 as a chapter in the book Teaching Against Islamophobia. According to its publisher, McGill University of Canada, the book confronts the fears and challenges facing educators and engages them with knowledge to combat prejudices against Islamic people, culture and religion.
Dar's Abington College Undergraduate Research Activities (ACURA) project presented his findings on Islamophobia's "effects on social interactions and identities of Muslim-American emerging adults in post-9/11 America." He recently accepted a request from Bedford/St. Martins to publish a chapter he wrote on the objectification of women in mainstream American comic books.
"I wear the 'Penn State Abington-No Place for Hate' t-shirt and buttons with pride," Dar said.