Fifty years after the Revolution, art reveals complexities of Cuban life
Aug 31 - Dec 1, 2013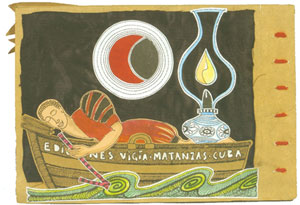 A collection of handmade books, prints and objects created by Cuban artists and writers which highlight the complexities of modern Cuba.
The exhibition was curated by Linda S. Howe, professor of Romance Languages at Wake Forest University. It was organized with the help of dozens of Wake Forest faculty, staff and students.
"These artists have survived cultural politics, difficult living conditions and, at times, resource shortages that limited their access to the most basic materials, like paper," said Howe.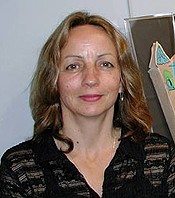 "These works comment on daily existence, reflect awareness of international art currents, and draw on Cuban history and its traditional and popular cultures."
The works are on display in Woodland Building outside the Art studios and in Woodland Commons, in addition to the Dean's Dining Room in Lares Building.