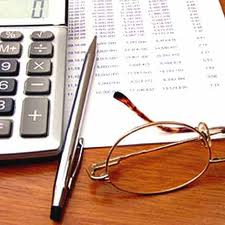 Program Overview
Do you have your degree in business or accounting and are now interested in becoming a Certified Public Accountant?
We have designed a program just for you! The Certificate Program in Accounting is an excellent program for students who have earned a baccalaureate degree and who wish to complete the course work to prepare for the Certified Public Accountant (CPA) Examination.
The program includes courses in accounting directly related to preparation for the exam, as well as professional preparation for public or industry accounting. 
Program Objectives
Designed to provide students with a broad and thorough understanding of accounting principles and financial reporting practices, to keep students abreast of innovations in the field, and to enhance proficiency in accounting-related functions such as financial analysis and data interpretation.
This professional certificate is ideal if you wish to enter the accounting field or if you are a current accounting professional who wants to update your skills and gain a credential.
With this certificate, you can complete coursework toward the educational requirements to take the CPA exam, boost your marketability with a certificate from a widely respected institution, prepare for a career change or advancement in the accounting field, and demonstrate a commitment to professional development.
Before your register, we strongly suggest you meet with our faculty advisor, James Izzo, CPA  email:jvi1@psu.edu who can review your college transcript to assist you in creating a customized plan.