Building: Lares, Room: 108 Lubert Commons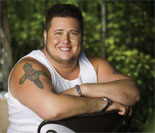 Chaz Bono is an LGBT rights advocate, three time author, speaker and the only child of famed entertainers Sonny and Cher. 
Chaz's decision to come out as a Lesbian in 1995 prompted his public work in support of LGBT rights and social justice.
An acclaimed author, Chaz has written three books including Transition, which was released by Dutton in May of 2011. Transition is his groundbreaking and candid account of a forty-year struggle to match his gender identity with his physical body and his transformation from female to male.
He has recently shared his life and experiences in the three-time Emmy nominated documentary, "Becoming Chaz."
Chaz recently signed on to compete with 11 other celebrities in the 13th season of ABC's hit show, Dancing With The Stars. He is very excited to compete athletically and continue to create awareness and impact change for the LGBT community.