Building: Woodland, Room: Art Studio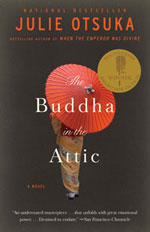 An interdisciplinary exploration and discussion about alienation both in "The Buddha in the Attic" and in contemporary America.
Participants will collectively discuss experiences related to diaspora, dispersion, and immigration.
We will create both written and graphic representations of our experiences with alienation. These individual pieces will be combined into a Japanese-style accordion-folded book, which will be a collaborative work of art that represents the heart and history of our community.
Hosted by Penn State Abington faculty in art, psychology, and history.
Free Admission.
Register: abingtonculturalarts@psu.edu or 215-881-7800.
136A Woodland Building