Building: Woodland, Room: 112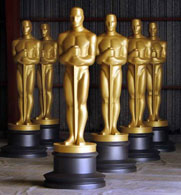 On Campus Oscar Host: Dr. Moylan C. Mills,
professor emeritus of integrative arts
Roll out the red carpet, it's Oscar weekend! Participate in a lively discussion about the nominees, and then it's your turn to vote using iClickers.
The winners will be announced, and you can compare our outcome with the real thing two days later!
Admission: $10.
No pre-registration.

Contact
Judy Reale
215-881-7376