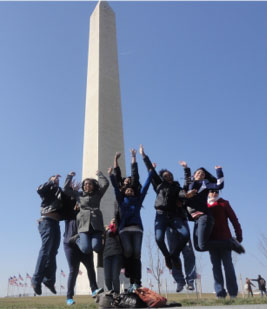 March 2 - 9
A week in Washington, DC, full of giving back to the community.
Also includes visiting local museums and national monuments, meeting with community organizations and learning from project partners.
Get Connected with the students that are attending by visiting:

https://getconnected.abington.psu.edu/organization/ASB


They will be posting photos and writing reflections as they learn about homelessness and hunger while traveling through Washington DC.