Please join us for an exciting day that celebrates your acceptance to Penn State Abington.
Tour the campus, meet other incoming students, and attend sessions regarding academic opportunities in your intended major.
Representatives from Student Life, Athletics, Financial Aid, and Admissions will be there to answer any of your questions.
Open House Agenda
Registration begins in the Athletic Building (#14 on the map) at 9:00 a.m.
Parking is in lot J.

Welcome 9:30 a.m. - 9:45 a.m.
Academic Sessions 10:00 a.m. - 10:45 a.m.
Information Fair & Tours 11:00 a.m. - 1:00 p.m.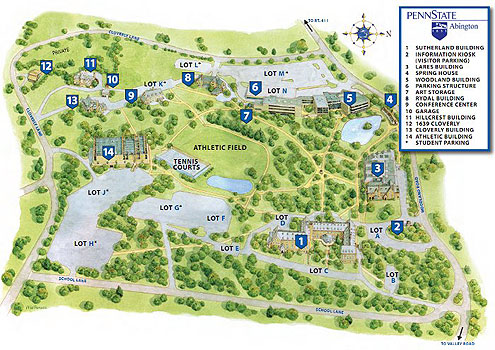 Penn State Abington welcomes all persons with disabilities to participate in its programs and activities. If you anticipate needing any type of accommodation or have any questions about the physical access, please contact us in advance at 215.881.7600, option #2.