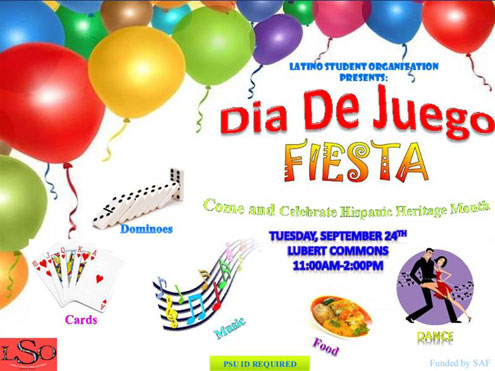 This event is for the purpose to welcome and celebrate the Hispanic Heritage Month.
Dia de Juego is a game day where students will be able to play games that are popular in the Hispanic culture such as cards and dominoes.
We will also have a dance floor for those that will like to dance, as well as teach simple dance steps of different styles of Hispanic dance culture.