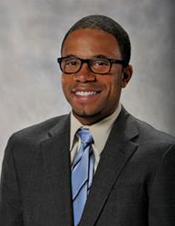 2013 is the 15th Anniversary of the Law Forum.
This full interactive panel discussion about careers in law will feature legal professionals and all PSU alumni.
This year, Penn State alum Adam Taliaferro, Esq., has agreed to join us as a special guest panelist at the Forum in Lubert Commons in Lares!
Former panelists over the years have included Philadelphia District Attorney Seth Williams and former Philadelphia D.A. Lynn Abraham.