Join us an engaging dialogue between these Penn State alumnae who are also veteran entertainment industry executives. Listen as they dish on careers in Hollywood and then ask these insiders your questions.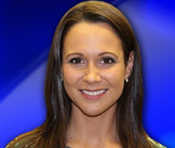 The Food Network. 6ABC. The Emmy Awards. Miramax Films. The names are familiar and fascinating, but what happens behind the scenes at these famous news and entertainment brands? How are reality shows developed and what is it like to work at a local television station?

The discussion will be moderated by "The Expert" Moylan C. Mills, professor emeritus of integrative arts at Abington.
Joan Robbins ('71)
Erica Grow ('02)
Jodi Goren-Rode ('83)
Tara Walls ('93)



Register: jar42@psu.edu or 215-881-7376
Free Admission!

Location:
Old York Road Temple - Beth Am, 971 Old York Rd, Abington