Moderator: Dr. Moylan C. Mills, professor emeritus of integrative arts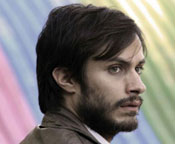 An enterprising advertising executive creates a campaign to defeat dictator Augusto Pinochet in the 1988 referendum he used in an attempt to consolidate his power. Gael Garcia Bernal stars in this gripping Chilean film, which was nominated for an Oscar.
Admission: $10, at the door.
7:30 p.m., 112 Woodland Building