Building: Woodland, Room: Woodland Gallery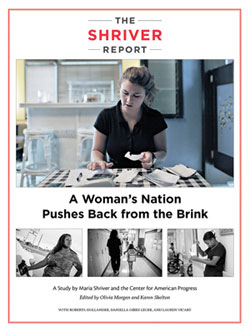 Abington College faculty organize occasional Teach-Ins on contentious topics in the news that affect our students and the larger community.
With the third Shriver Report highlighting the financial insecurity among women in the U.S., we think it is a good time to educate ourselves about the important issues facing the American woman in the workplace and at home.
By definition, teach-ins are unscripted conversations that include participation from both panelists and the audience.
The panel features faculty and staff members who will approach the topic from a spectrum of academic perspectives and share their opinions, reactions, and insights. Please join us!
Moderator: Ross Brinkert, Associate Professor of Corporate Communication
Panelists:
Beth Montemurro, Associate Professor of Sociology

Paula Smith, University Libraries

Karen Weekes, Associate Professor of English
Audience: Faculty, students, staff, and all other members of the Abington College community are invited