Building: Lares, Room: Banquet Room
Attend one of our Information Sessions to learn about the RN to B.S. degree and to answer your questions.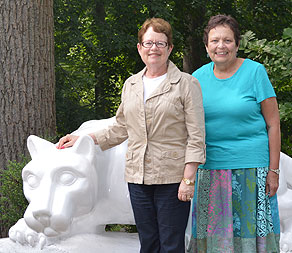 Take advantage of an on-the-spot advising appointment to help you map out a personalized plan and get started.
Our sessions are led by Dr. Brenda Holtzer, the RN to B.S. Degree Program Coordinator, and Jackie Payrow, our Transfer Admissions Counselor.
Location: Penn State Abington, Lares Bldg., Banquet Room 
To attend, use our online form or call Judy Ahern, 215-881-7488.