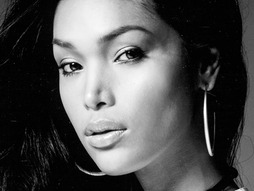 Model, Beauty Queen, Transgender Activist
She is a professional model for fashion and beauty companies around the world. 
Born in Manila, Geena Rocero moved to New York in 2005 to pursue a modeling career. Signed to Next Models, she has worked with Rimmel Cosmetics, Hanes, and many other fashion and beauty companies. Through her own experience into womanhood, she realized her true purpose in life was to share her journey and work towards justice and beauty. 
She is the founder of Gender Proud, an advocacy & awareness campaign that aims to advance the rights of all transgender individuals. Gender Proud envisions a world where all transgender people are able to self-identify with the fewest possible barriers.
Globally, there is not a universal right to change one's gender without having to first undergo surgery. Experiencing this first-hand, model Geena formed Gender Proud to push for more progressive policy change around the world.