Moderated by Mr. Richard L. Jones, Jr., former CEO of Abington Memorial Hospital and health care executive in residence at Penn State Abington

6 to 7pm - Dinner - Cafeteria, Lares Building
7 to 9pm - Panel Discussion - Lubert Commons, Lares Building
"The State of Health Care" dinner and panel discussion is free, but you must register by Oct 23 to attend.
---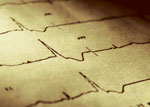 Health care in America is vastly complex with layers of ethical, legal and practical concerns. Both of the Presidential candidates have made it a central issue of the election and important decisions made today will have a direct and lasting effect on each of us for years to come. Recent attempts at reform, escalating costs, growing dissatisfaction with the system, and equal access to services are among the many challenges that make this a vital issue for our times.
Join us as a panel of successful health care professionals explores the important issues surrounding this topic and how it will affect the lives of millions in the years ahead. Our panelists' own professional experience, along with personal observations and insights, will help us navigate through this complex topic. We'll examine the issue from all sides and invite you to voice your toughest questions to our experts. Together we'll explore the state of health care in America.
---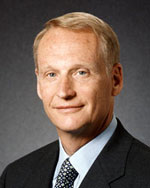 Moderator

Mr. Richard L. Jones, Jr.,  L.F.A.C.H.E.                   
Former CEO of Abington Memorial Hospital
Health care executive in residence at Penn State Abington
Jones served as President and CEO of Abington Memorial Hospital (AMH) from 1998 until his retirement in 2010, having spent nearly 30 years there as an administrator.

---
Panelists
Valerie Arkoosh, M.D.
President, National Physicians Alliance
Professor of Clinical Anesthesiology and Clinical Obstetrics and Gynecology at University of Pennsylvania

As president of the National Physicians Alliance (NPA), Dr. Valerie Arkoosh's policy work focuses on ways to provide access to health care for uninsured Americans. The NPA, a physician organization founded to promote health and foster active engagement of physicians with their communities, also appointed Dr. Arkoosh as a member of the Board's Executive Committee and the Chair of the organization's Secure Health Care For All Campaign. She is also an examiner for the American Board of Anesthesiology, an elected member of the Association of University Anesthesiologists, and the recipient of several resident teaching awards as a professor of Clinical Anesthesiology and Clinical Obstetrics and Gynecology at University of Pennsylvania School of Medicine. Her medical practice is focused on the care of high-risk obstetric patients during labor and delivery. Dr. Arkoosh earned her Master of Public Health degree with a concentration in Health Policy from the Johns Hopkins Bloomberg School of Public Health, her Doctor of Medicine from the University of Nebraska College of Medicine, and her bachelor of arts in economics from Northwestern University.

Stephen Hynes
President, MRO Corporation

As president of MRO Corporation (MRO), Stephen Hynes has been instrumental in developing MRO's approach to the release of information (ROI) business, which helps health care companies improve compliance, increase policy enforcement, decrease turnaround time, and potentially create new sources of revenue. In addition to providing electronic ROI solutions, MRO is a leader in disclosure management solutions, payer audit compliance and tracking, accounting of disclosures, meaningful use, patient portal and document management solutions. In his current role, Hynes oversees sales, marketing, client relations, implementation, product management and strategic relationships for the company.  Prior to his appointment at MRO, Hynes worked at Smart Corporation for six years as national vice president of hospital sales, and has also worked in a sales capacity for other service and technology companies, including Paychex and Paging Network of Philadelphia. Currently, Hynes  is also the president-elect of the Association of Health Information Outsourcing Services (AHIOS), an industry trade association that aims to increase awareness of the value of health information management service providers and the importance and complexity of the services they provide.  Hynes earned his bachelor's degree from the Pennsylvania State University in 1990 after having served in the U.S. Army.

R. Scott Post, Vice President, Corporate and Association Affairs
Independence Blue Cross

In his roles at Independence Blue Cross (IBC), one of the Philadelphia region's largest health insurers, Scott Post supports the senior team on interpretation of the health care bill and implementation efforts across market segments. Post also coordinates with IBC's strategy office, Blue Cross and Blue Shield Association (BCBSA), and America's Health Insurance Plans (AHIP) on future implications for the industry, markets and consumers.  His 25-year history with IBC includes an 11 year period during which he served as vice president of marketing administration where he oversaw market research and planning, marketing communications and information systems, and the product management and development functions for group and individual commercial product lines. Prior to joining IBC, Scott was vice president of sales for Medical Education Systems, a training consulting firm serving the pharmaceutical industry.  Scott also spent 8 years in the pharmaceutical industry as a sales representative and sales training manager for Winthrop Laboratories. Scott is a 1979 graduate of Ithaca College in Ithaca, New York, where he earned a bachelor's degree in Biology.
Martin B. Rosen
Executive Vice President, Chief Marketing Officer and Co-Founder, Health Advocate

Martin B. Rosen is an accomplished marketing executive with broad-based experience in health care branding, marketing strategy, communications and sales management. Along with his partners, he founded Health Advocate, building it into the nation's leading health advocacy and diversified assistance company.  He is responsible for all marketing and branding activities including developing and nurturing the company's unique culture. Rosen previously served as head of communications for Aetna U.S. Healthcare, where he was responsible for overseeing the company's brand and managing all internal and external communications including advertising, media relations and promotional programs. Mr. Rosen is a frequent commentator in the media about health issues, has written numerous articles and is the coauthor of the award-winning The Healthcare Survival Guide, which offers consumers support to successfully navigate the health care and insurance worlds.  Rosen earned both his bachelor's and master's degrees from Hunter College of The City University of New York.
Michael Yudell, Ph.D.
Public Health Blogger for the Philadelphia Inquirer
Associate Professor, Drexel University School of Public Health
Dr. Michael Yudell is an associate professor at Drexel University School of Public Health, where he studies the history of public health, medicine, and science, and tries to understand how these histories impact current day health challenges. Along with Rob DeSalle, he co-authored "Welcome to the Genome: A User's Guide to the Genetic Past, Present, and Future" (John Wiley & Sons, 2004). Yudell and DeSalle also edited "The Genomic Revolution: Unveiling The Unity Of Life" (Joseph Henry Press of the National Academy of Sciences, 2001), which covers the topic of genomics - from the basic presentation of ideas about heredity through the essential principles of molecular biology, including an exploration of the ethical implications of the genome project for individuals and society. He is currently writing two books: "Ages of Uncertainty: Autism Spectrum Disorders and the Search for Cause and Cure," which explores the history of autism and the changing explanations for the disorder from the 1940s through the present, and a completely revised edition of "Welcome to the Genome." Yudell just completed the forthcoming book "Making Race: Biology and the Evolution of the Race Concept in 20th Century American Thought." Dr. Yudell  earned a bachelor of arts from Tufts University, a Master of Public Health degree from the Mailman School of Public Health at Columbia University, and a Ph.D., MPH from Columbia University.

Resources

The Henry K. Kaiser Family Foundation summary of the Patient Protection and Affordable Care Act.
Health Reform Survival Guide, compliments of Health Advocate