Is your organization looking for ways to improve your operations, stay competitive,
 increase capacity, or surpass your competition?
---
Lean Practitioners Certification
Adopt Lean tools and techniques as a powerful methodology to achieve your strategic goals with minimal investment required. This course will develop your employees as internal experts in utilizing and applying Lean successfully.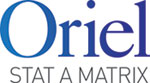 Participants will learn the full breadth of Lean approaches and how to implement Lean improvements using Lean/kaizen events under the DMAIC structure. Upon successful completion of this program, you will have the skills and knowledge to successfully apply Lean tools and techniques in your organization.
This program is in collaboration with Oriel Stat A Matrix. 
Fees: $2495
Program can be delivered on site for other industries including: Service, Manufacturing, Healthcare, and Financial Services.
Who Should Attend
Quality professionals and managers, manufacturing, process and industrial engineers, operations analysts and managers, Master Black Belts, Black Belts, Green Belts, and any manager or professional who wants to improve the efficiency of operations, processes and the organization.
---
Six Sigma DMAIC Green Belt Certificate
Purpose: To understand Six Sigma, work as a project team, and use the DMAIC method on identified improvement projects. To help sigma improvement team leaders lead improvement projects by using a set of proven methods and tools (the DMAIC process—DEFINE-MEASURE-ANALYZE-IMPROVE-CONTROL).
Target Audience: Those participating in Six Sigma or process improvement; applicable to staff, line, supervisors, managers, and directors in such areas as healthcare, finance, operations, customer service, engineering, electronics, communications, logistics, sales, quality, and purchasing.
 This course meets the minimum requirements for Six Sigma Green Belt certification. Penn State in collaboration with Oriel STAT A MATRIX requires successful completion of the course and a passing grade on the final exam.
This program is two separate 5-day sessions for a total of 10 days 8.0 CEUs
This program is in collaboration with Oriel Stat A Matrix.
Fees: $5995