Building: Woodland, Room: 112
A Greek-inspired chorus presents a storyteller who narrates the tale of a young girl who finds refuge in her high-school theater, while her family crumbles at home. Free! But please register!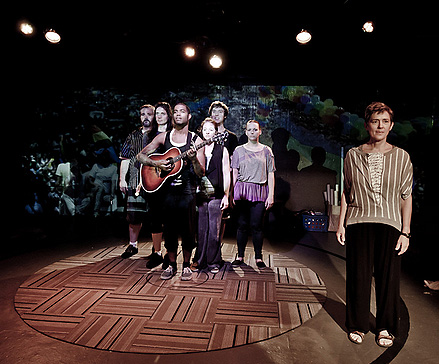 Surrounded by an astonishing group of peers, and led by the nearly-magical Miss Jones, the "sixth period gang" performs in musicals, learns about ancient Greek theater and navigates adolescence.
The girl falls in love with Miss Jones, they sleep together, and everything changes. The play continues across the landscape of the girl's life and ends - where else? - in Greece.
with: Martha Kemper, Joshua L. Browns, Cindy Spitko, Eva Hall, Fleece, Andrew Carroll, Dan Ison