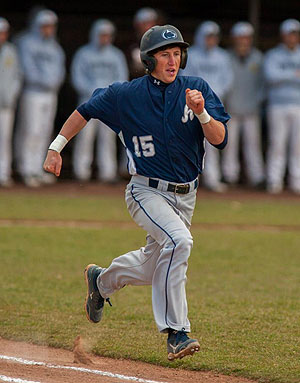 Meet our coaches and learn more about being a student-athlete at Penn State Abington. Registration will be in our Athletic Building.
Tours begin at 6:00 p.m.; last tour will head out at 6:30 p.m.
Program to meet your coach begins at 7:00 p.m. A confirmation page with directions will be mailed to you.
Penn State Abington's thirteen NCAA Division III teams:
Women's
Basketball
Cross Country
Lacrosse

Soccer
Softball
Tennis
Volleyball                               
 
Men's
Baseball
Basketball
Cross Country
Golf
Soccer
Tennis                                     
Parking will be in Lot J