1. Complete Your Educational Planning Survey and Your ALEKS Math Assessment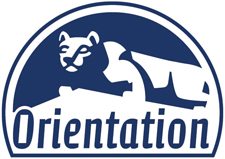 You must complete your Math Assessment and Survey before attending your NSO because we will use these results to place you into the appropriate Spring courses.  Click here and use your 9-digit PSU ID number (different from your SSN) to log in.
Questions? Contact us at orientation@psu.edu or 814-865-4178.
2. Attend Your Spring 2016 New Student Orientation
Date:  Thursday, December 17, 2015 (Snow Date: Monday, December 21, 2015 /Call 215-881-SNOW)
Time:  Registration begins at 8:30 a.m., and program runs from 9:00 a.m. to 3:45 p.m.
Location:  Lares Building, Lubert Commons.
Parking:  Look for signs directing you to parking: abington.psu.edu/campus-map
3. Pay Your NSO Fee. Choose one of the following methods:

Please pay your NSO fee for you and two guests (parents, guardians, or spouse) by paying the $30 NSO fee online with a credit card: pay by credit card here.
Or
Return a check or money order payable to Penn State University for $30.  Please make your check or money order payable to PSU Abington.  To properly credit the student's payment, please include the student name and PSU ID in the memo section of the check.
Mail your check to
PSU Abington
C/O Marcia Delia
1600 Woodland Road
Abington, PA 19001
Or   
If you do not pre-pay online or mail your $30 New Student Orientation fee, you will be asked to sign a release at your NSO registration, allowing Penn State to post this fee to your student bill.  We will not accept payment of this fee at NSO registration.
4. Complete Your Pre-NSO Homework
Go to Pre-Orientation Homework and complete this half-hour online session.  At the end of the online session, print out the confirmation page (or take a picture using your Smartphone) and bring it with you to orientation. This advising pre-work will assist your adviser with selecting appropriate classes for you.
5. Obtain Your Penn State ID Card
You are required to bring a valid photo ID (driver's license, passport, state-issued photo ID, or Permanent Resident Card, so you can obtain your Penn State ID card. No exceptions will be made.
If you have questions about your New Student Orientation (NSO), please call 215-881-7328.