Beth Bradley, M.Ed.
Associate Director of Student Affairs
Director of Student Engagement and Leadership (SEAL)
bab139@psu.edu
215-881-7510
Beth joined Penn State Abingtion in 2015 and provides direction, oversight, and operational management for Student Engagement and Leadership (SEAL), including residence life, student activities and campus-wide programming, leadership development and service/civic engagement initiatives, student government, off-campus housing, student organization management, and new student orientation and transition programs. Beth serves as the liaison to academic affairs for co-curricular programs, develops policies and procedures, and coordinates co-curricular programs and services to promote the success and well-being of Penn State Abington students.
---
Robert Lay, M.Ed.
Coordinator of Residence Life
rxl353@psu.edu
267-633-3733
Robert Lay, also know as Rob, joined Residence Life in July 2017 as a Residence Life Coordinator for Lions Gate Student Apartment Community.
As an RLC, Rob provides oversight to the Lions Gate Community, supervises the Resident Assistants and Front Desk Assistants, affords social and transitional support to residents, assists with roommate mediation ,develops and implements the co-curricular programming model for the building, and serves as a hearing officer for conduct violations that take place in the building.
Rob is a proud alum of Cheyney University, where he earned his Bachelor's degree in Accounting and served as a Resident Assistant. Additionally, Rob completed his Master's in Educational Leadership from Temple University, where he served as a Resident Coordinator.
Rob has also been highly involved on social media acting as a motivational speaker and health and fitness coach and is currently working on his doctorate degree.
---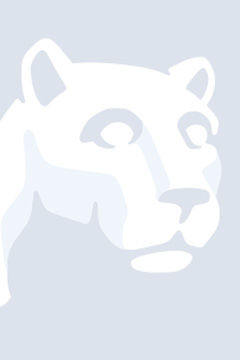 Cristina Raimundo
Financial Assistant
czr5052@psu.edu
267-633-3731
Cristina joined the Housing and Food Services/Residence Life team in August 2017 as the Financial Assistant providing assistance to both departments. A majority of her role takes place behind the scenes. Cristina assists in overseeing the Front Desk Assistants, Housing and Food Service's Mail Room Workers and housing contract maintenance---completing room assignments and supporting the Lions Gate community as a whole. She is a proud alum of Penn State Abington where she earned her Bachelor's degree in Corporate Communication. During her time at Penn State Abington, she served as the Campus Programming Board (LEAP) President and interned in both the Office of Alumni Relations and the Office of Student Affairs.
Cristina is always ready to encourage students to get involved on campus and offers valuable insight as a past Penn State Abington student.