What is an Orientation Leader?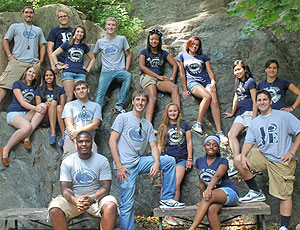 Student Engagement and Leadership is looking for students who are interested in assisting new students in their adjustment to Penn State Abington. Orientation Leaders play an integral role in the orientation program and process. 
Orientation Leaders are charged with introducing new students to the campus community as well as sharing valuable information about campus life.
As an Orientation Leader you will be involved in one of the most exciting and rewarding programs on campus, you will have the opportunity to meet new people, to hone your public speaking and facilitation skills and to develop as a campus leader. 
Orientation Leader applicants must have a minimum overall GPA of 2.50 and cannot be on disciplinary probation.
Should you have any questions regarding the Orientation Leader Program, please do not hesitate to contact Beth Bradley at bab139@psu.edu.