Enter the growing field of Language Interpretation!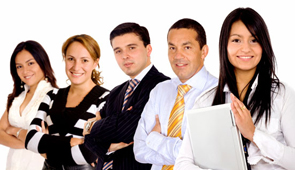 Interpreters are everywhere. From hospital rooms to courtrooms, from tourist attractions to war zones, helping to negotiate high-level business deals or mediating conflicts on the streets of Philadelphia, interpreters are needed all over the world.
Demand for foreign-language interpreters is booming in both the public and private sectors. If you want to help your community or travel while earning a good living, interpretation could be your exciting new career.
Interested? Join Nationalities Service Center's Community-Based Interpreter Training Workshop to learn more. No interpretation experience is necessary. The workshop is open to all individuals. If you love languages, meeting new people, and thinking on your feet, this course is for you!
You'll learn about:
Different methods of interpretation, such as simultaneous and consecutive
The role of the interpreter in healthcare, business, and other professional settings
Intercultural communication, cultural competency, and how to be a "culture broker"
Ethics and boundaries
Clarifying, paraphrasing, and communicating shades of meaning
The workshop will use experiential learning, which means you'll get plenty of chances to practice interpretation strategies and techniques in different situations. At the end of the course, you'll have a solid understanding of the basics of the interpretation profession, a toolkit of techniques, and a great foundation to interact with interpreters professionally or to train for your career as a professional language interpreter.
This 15-hour course costs only $300. A Certificate of Achievement will be awarded to bilingual individuals, a Certificate of Participation will be awarded to all others.