Fall 2015 Commencement is Dec 18, 2015 at 10am.
---
Grad Fair: Abington Campus Bookstore Graduation Fair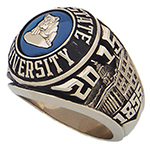 Class Rings: Jostens College Ring representative - Jostens will offer the rings at a discount of approx. 20%
Photography: Graduation portraits by Warren Keith Photography. The cost of the portrait package $54.95, tax included. It includes your time with the photographer, and a print package (1-8x10, 2-5x7, and 8-wallets). Choose either a picture inside in a studio setting, or outside by the Nittany Lion statue. Caps and gowns will be provided for the picture.
Visit or call the Bookstore for further information.
---
Commencement Regalia
Students participating in the academic procession and ceremony must wear a cap and gown. See regalia policy.
You will order/reserve your graduation outfits online at Jostens.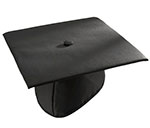 You will only order/reserve your regalia on the link, and will pay for it upon pick up at the store when we notify you that they are available to pick up.
The price of the complete bachelor outfit is $40.00 + 6% tax. For those who wish to "pre-order" your deadline to do so on the Jostens link is To Be Announced.
Those that miss the weblink deadline, will be notified when our bulk "non preordered" outfits arrive.
The bulk order will be limited in sizes, mainly for those grads who got the OK to graduate late in the semester.
We strongly suggest you take advantage of the preorder link on the Jostens site to make sure you get the size you want.
---
Commencement Speaker: Abington Township Commissioner Steven Kline
---
Reception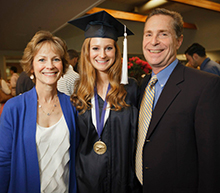 Reception in Lares Building following the ceremony.  All graduates, guests, faculty and staff are invited.
T-Shirts/Flowers
Will be available for purchase at Commencement.
Students and families will also be able to pre-order flowers here.