Fall 2015 Commencement, Dec 18, 2015 at 10am.
---
Commencement Regalia - Cap and Gown
Students participating in the academic procession and ceremony must wear a cap and gown. See regalia policy.
You will order/reserve your graduation outfits online at Jostens.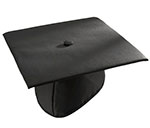 You will only order/reserve your regalia on the link, and will pay for it upon pick up at the store when we notify you that they are available to pick up. Pre-order by Nov. 12!
The price of the complete bachelor outfit is $40 + 6% tax.
Those that miss the web pre-order deadline, will be notified when our bulk "non-pre-ordered" outfits arrive.
The bulk order will be limited in sizes, mainly for those grads who got the OK to graduate late in the semester.
We strongly suggest you take advantage of the pre-order link on the Jostens site to make sure you get the size you want.
---
Commencement Class Rings and Photo Packages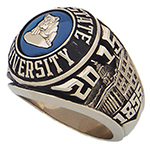 Class Rings: Jostens college rings can be ordered at Bookstore between now and Commencement.
Photography: Graduation portraits by Warren Keith Photography. The cost of the portrait package $54.95, tax included. Please contact Marv Kay in the Bookstore.
Visit or call the Bookstore for further information.
---
Reception
Reception in Lares Building following the ceremony.  All graduates, guests, faculty and staff are invited.
T-Shirts/Flowers
Will be available for purchase at Commencement.
Students and families will also be able to pre-order flowers here.
---
Commencement Speaker: Abington Township Commissioner Steven Kline
Steven N. Kline is a community leader and a successful small business owner in Eastern Montgomery County.
He graduated Temple University with a Bachelor of Architecture in 1989. After working for several Philadelphia architecture firms, Steven started his own architecture firm, Regan Kline Cross Architects LLC, and became a partner in a construction company, Regan Construction Company, Inc. These two successful companies are a product of Steven's dedication and hard work. His project management skills and attention to details have benefitted his clients and has produced successful projects for over 20 years.
Steven believes that success is not just measured by monetary scales but also how one gives back to their community. Early in Steven's career he recognized the satisfaction he received using his talents to help others.
He began volunteering for Habitat for Humanity in North Philadelphia where he helped organize construction sites. Steven was appointed to the Abington Township Planning Commission in 2004 where he co-chaired efforts to rewrite the Township Comprehensive Plan and the Old York Road Corridor Improvement Study. In 2007, Steven was elected for his first term as Abington Township Commissioner for Ward 1, home of Penn State Abington, and is about to complete his second four year term.
As Commissioner and Vice President of the Board of Commissioners, he has chaired the Zoning Ordinance Committee tasked with revising the Township's land use laws. He is also the Chair of the Township's Finance Committee where he has worked with Township staff to evaluate every detail of the municipal budget and helped create budget policy to prevent irresponsible spending and overburdening the taxpayers.